Design
●
Front-end Development
●
Back-end Development
Loginom Day is an annual conference on advanced analytics. This event brings together hundreds of specialists from different business areas to share experience and leading solutions in the field of Data Science at one platform.
The aim of the promo-site of Loginom Day 2019, as it was the year before, is to collect all the useful information for the conference participants in one place: the topics of reports, the list of speakers, the event schedule, the contact details for contacting with the organizers and ensure the registration.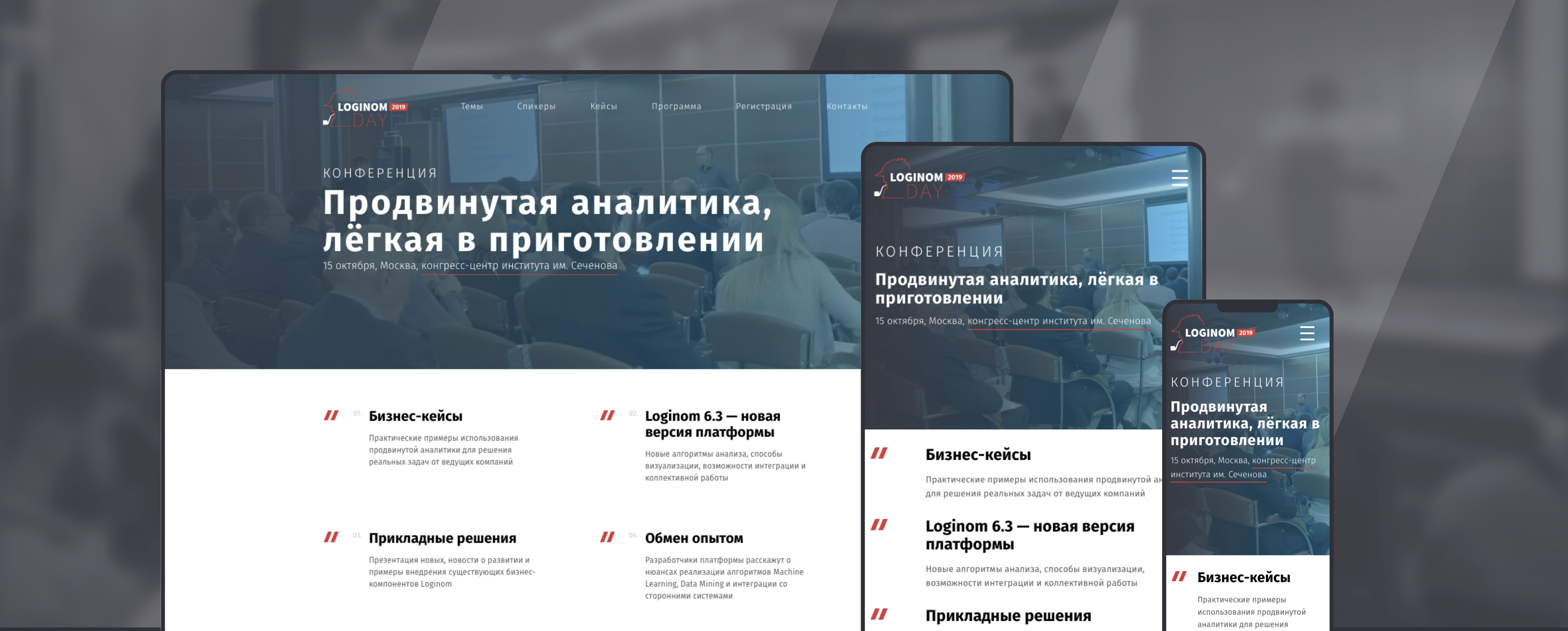 The visual design of the conference is changing every year. We have decided to choose a strict corporate style for Loginom Day 2019.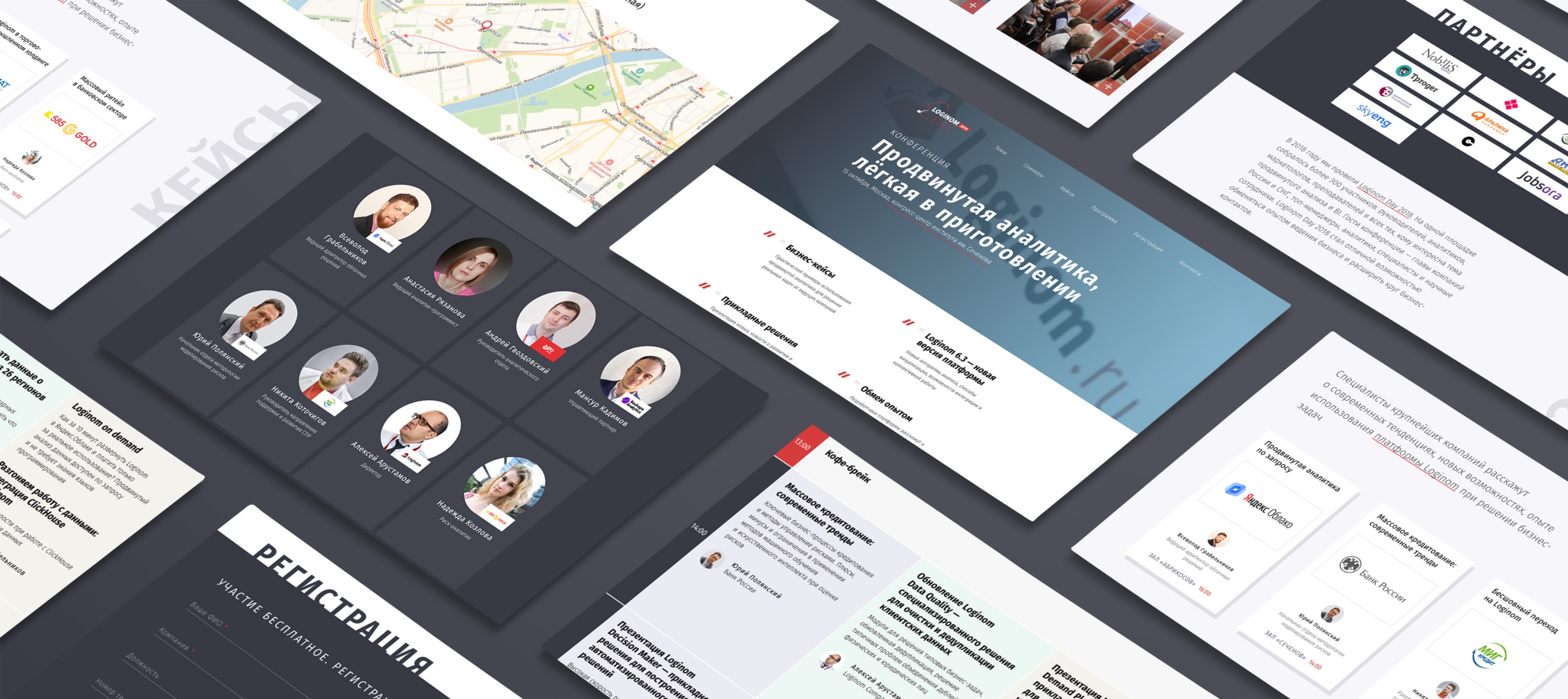 The site is fully adaptive. We have paid special attention to the convenience of working with the schedule on smartphones.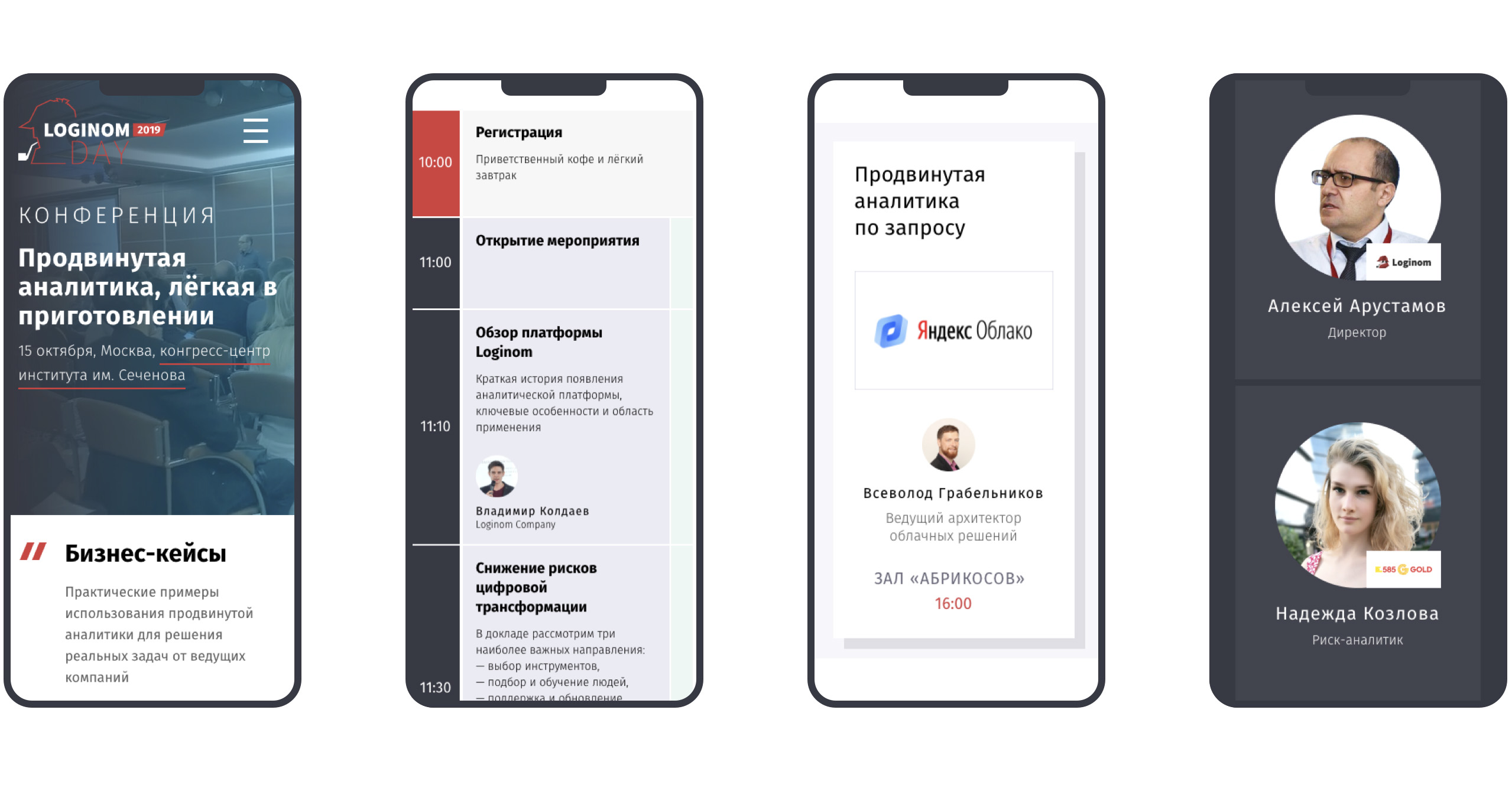 The specialists of the largest companies were talking about the current trends, new opportunities and experience in using the Loginom platform for solving business problems.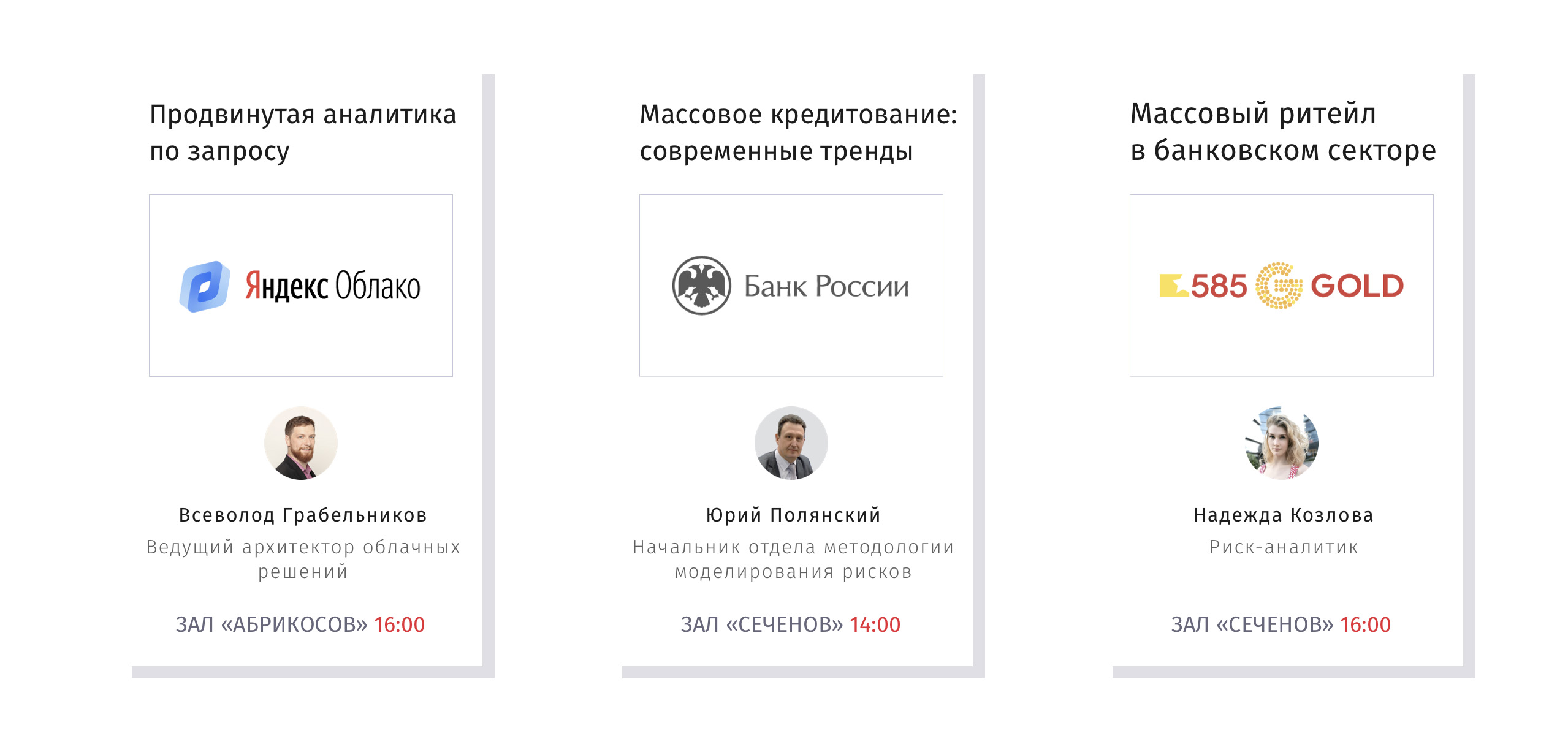 As part of Loginom Day 2019, 17 reports were presented in several thematic sections. The presentations covered both an overview of current trends in working with big data and practical cases from business representatives.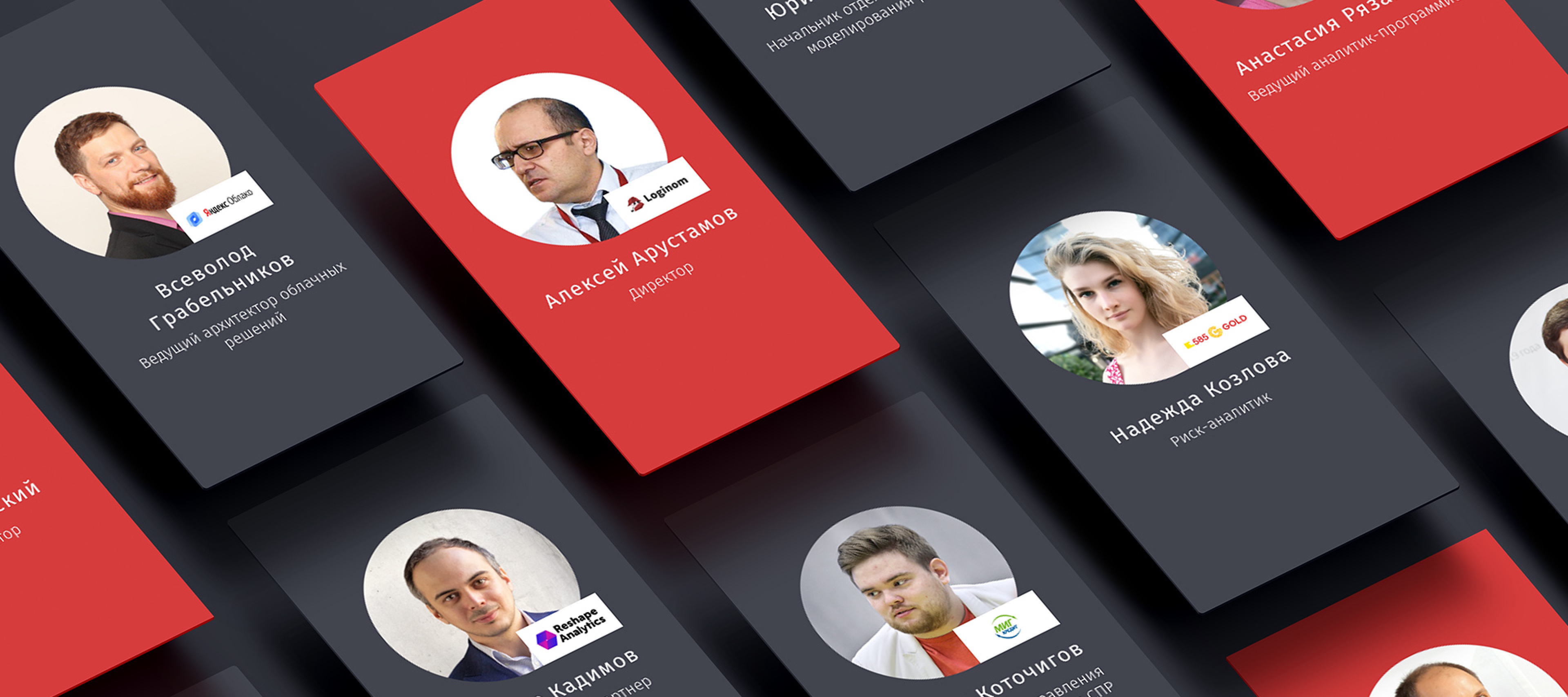 Loginom Day 2019 was a great opportunity to exchange business experience and expand the range of business contacts.