Consulting
●
Design
●
Front-end Development
●
Data Migration
●
Back-end Development
●
Drupal
AVC Consulting provides consulting services to major Russian companies in the field of operational efficiency and Digital Industry 4.0 technologies.
We came up with a new logo and corporate identity. Developed a website. In the process, we transferred a lot of materials from the old site and made a convenient content management system on the Drupal platform.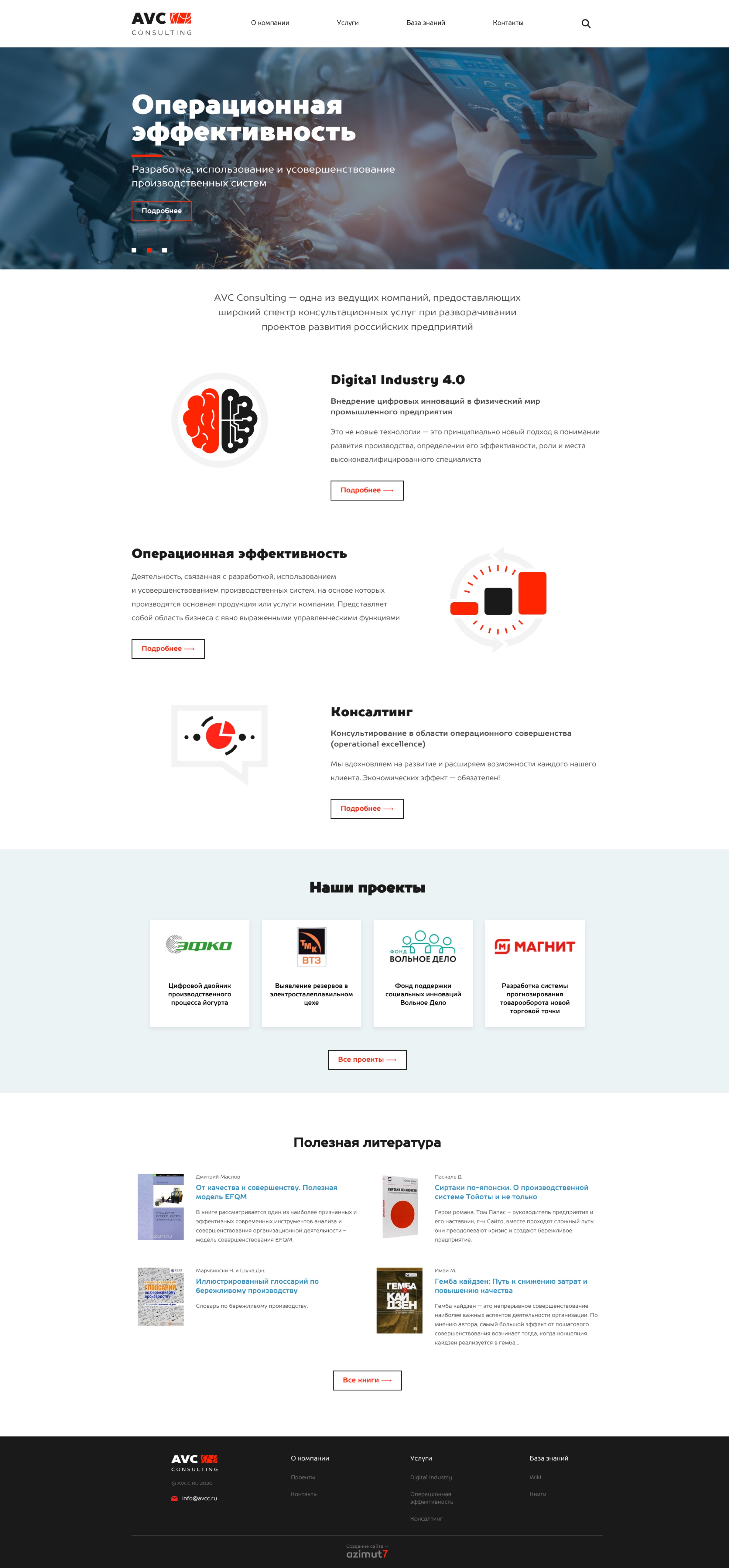 The new website is fully adaptive, you can use it comfortably on any devices.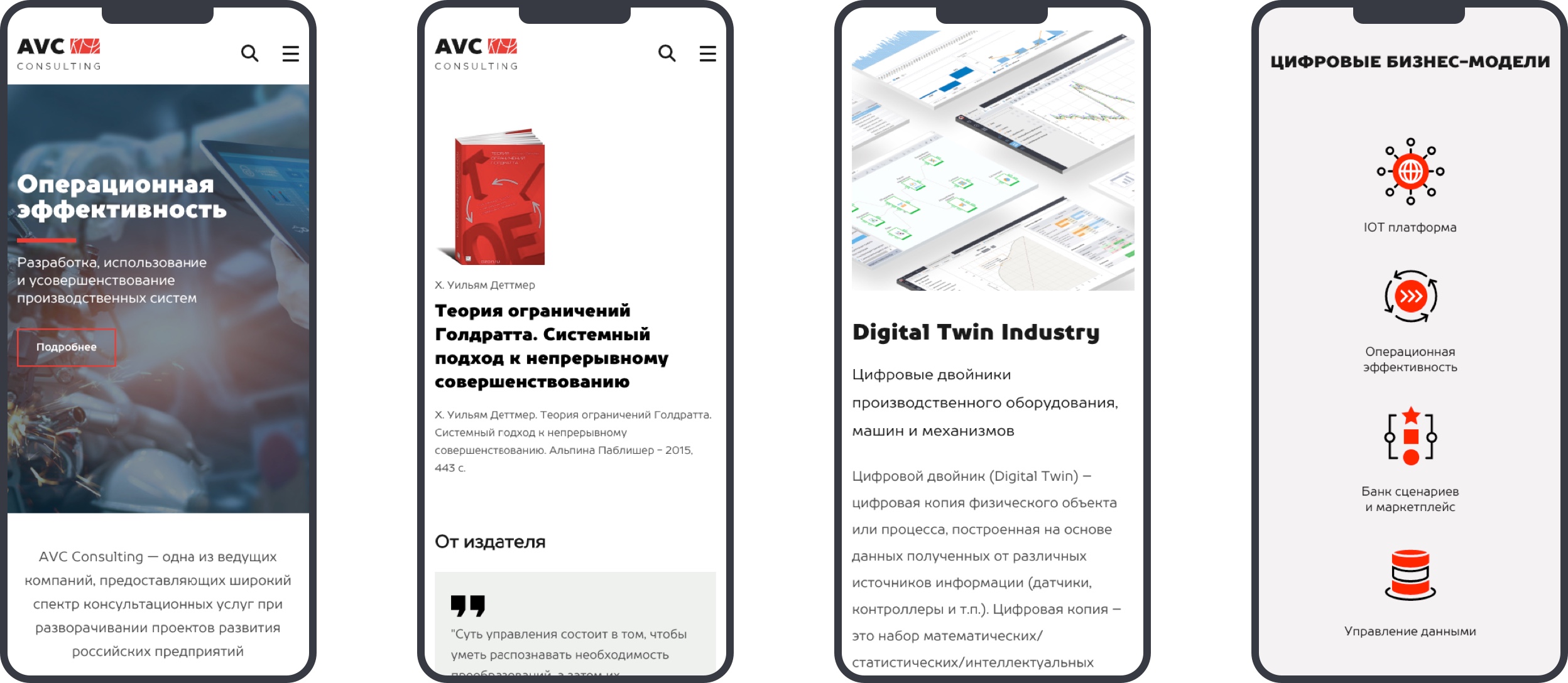 We have drawn branded illustrations and sets of icons for various sections and types of services.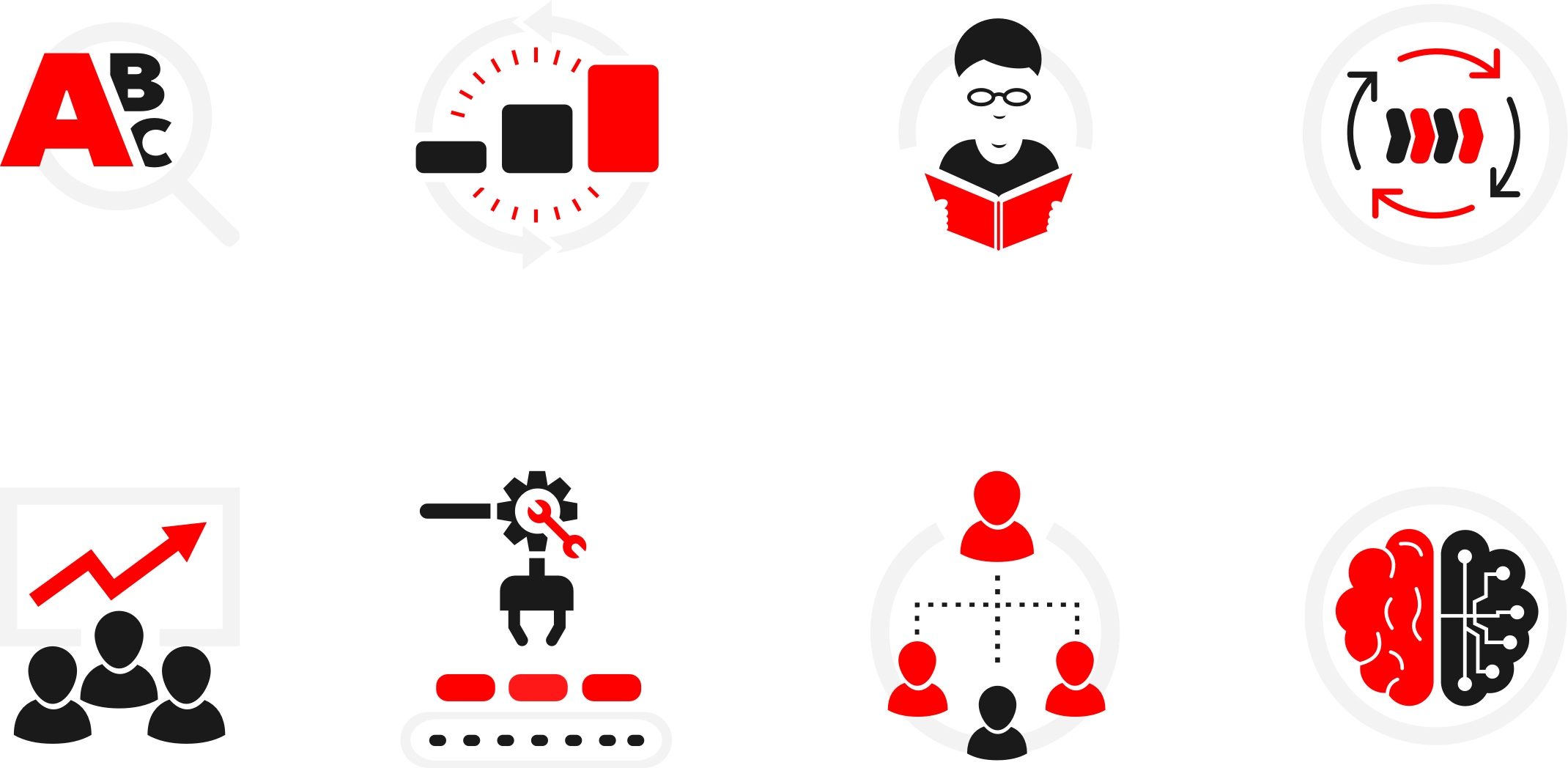 AVC Consulting's portfolio of projects includes both large federal companies and specialized technologically complex productions.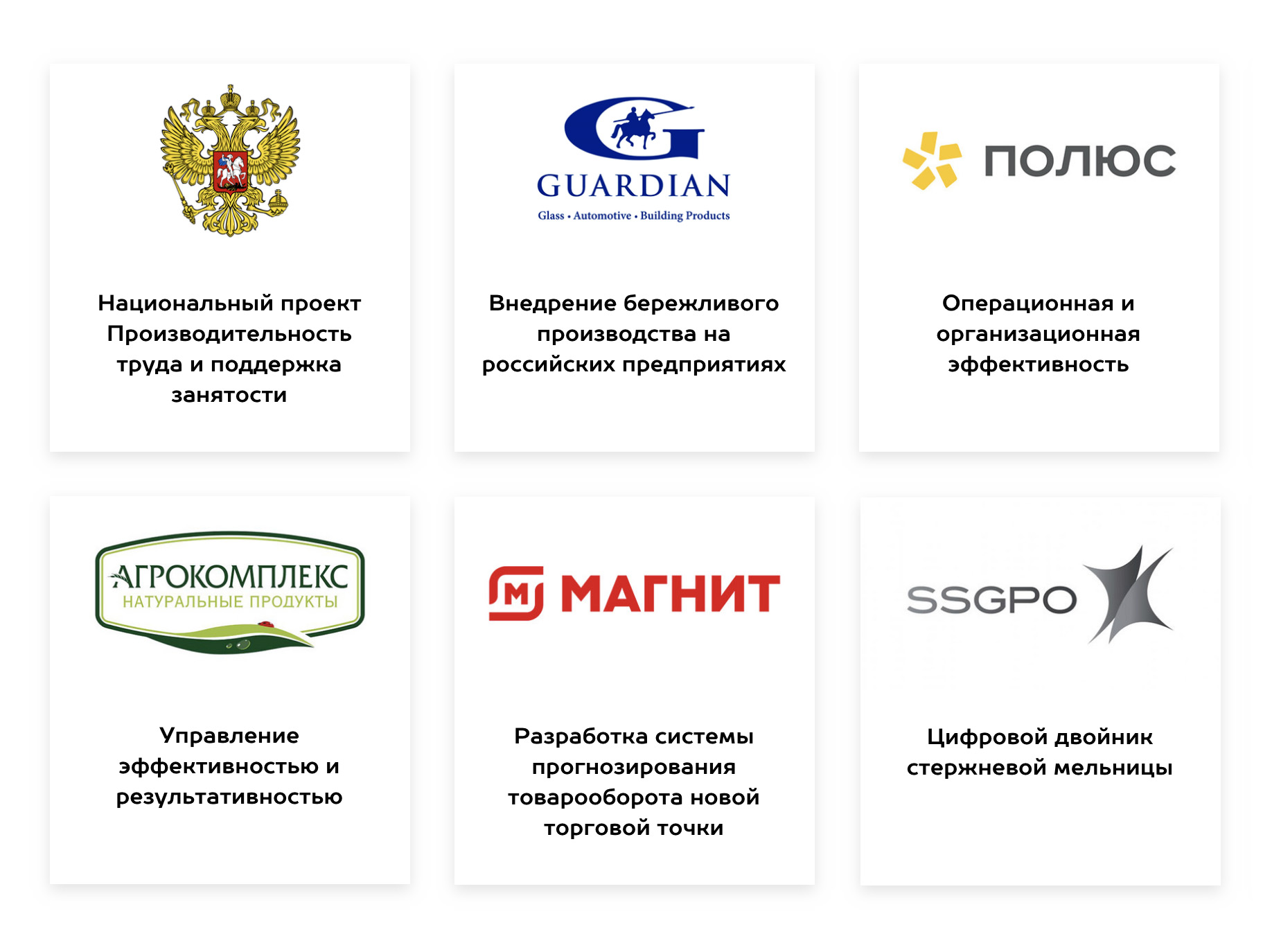 AVC Consulting has three main areas of business: digital innovation in manufacturing — Digital Industry 4.0, improving the company's operating processes, and consulting in the field of operational efficiency and employee organization.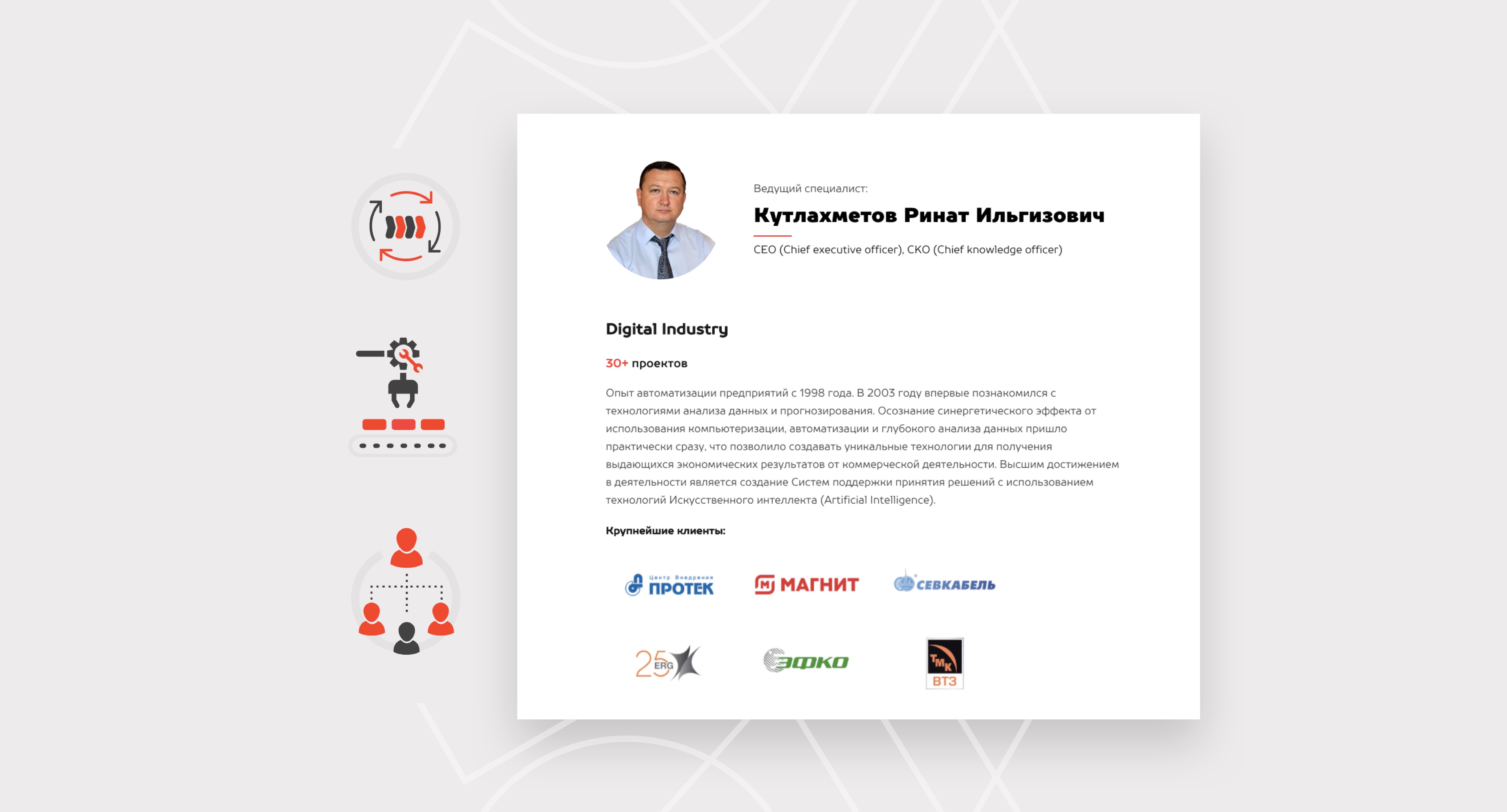 We have developed landing pages describing all the nuances and features of services for each of these areas.

Corporate identity
The development of identity is the starting point for creating a visual look of the company. From a business card to a website. All work on the project began with the development of the logo and corporate style.