Hlebozavod №9 ("the bread factory №9") is a city park location for walks, shopping, and recreation near the Moscow city center. The project has an area of over 15,000 square meters (161,458 square feet). It is a perfect location for shops, cafés, studios, offices, and schools.
On the website, visitors can find general information about the project and choose property for purchase or rent.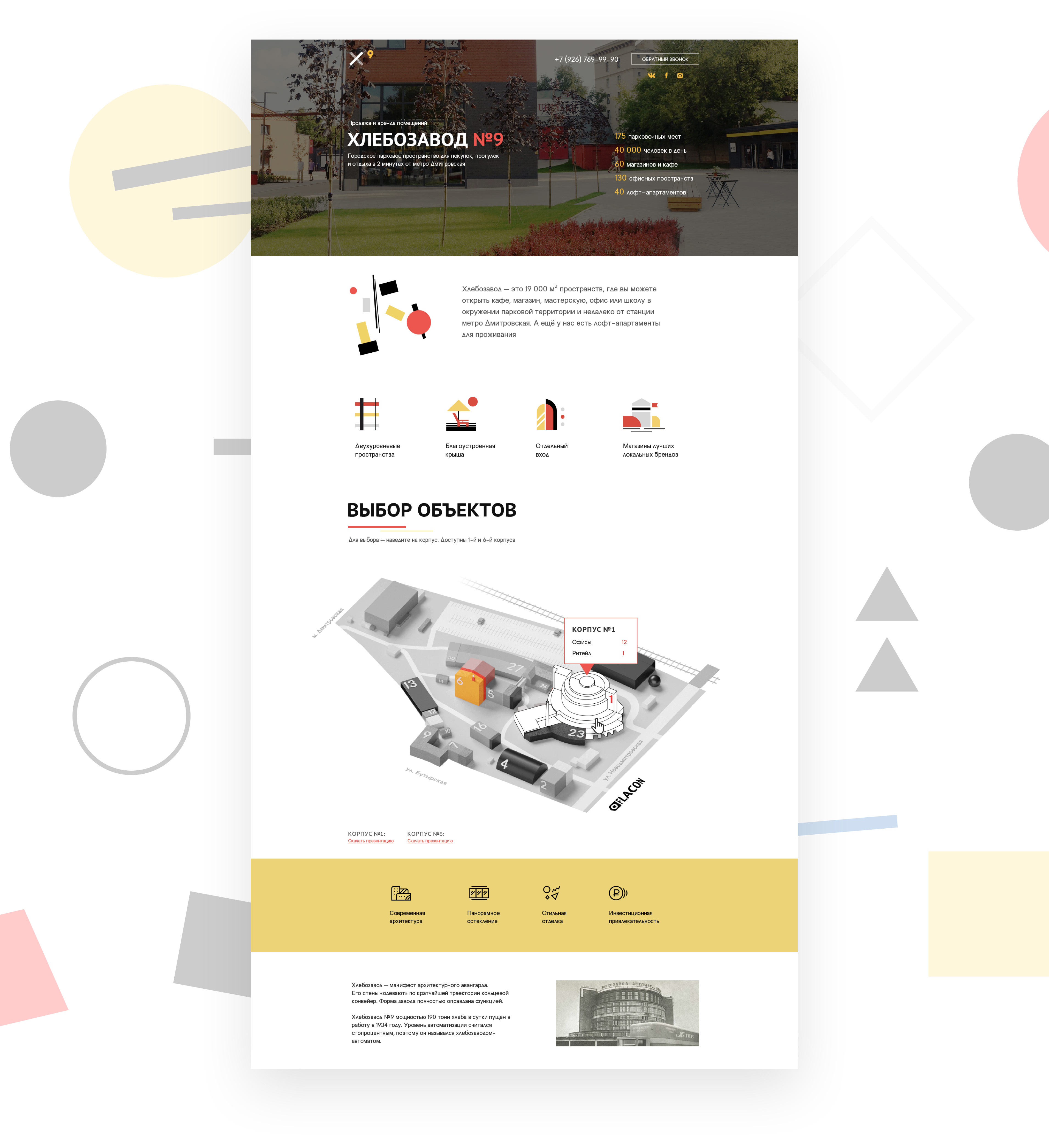 When they select a building on the location's model, a page opens up showing the layouts and details of the available pieces of property: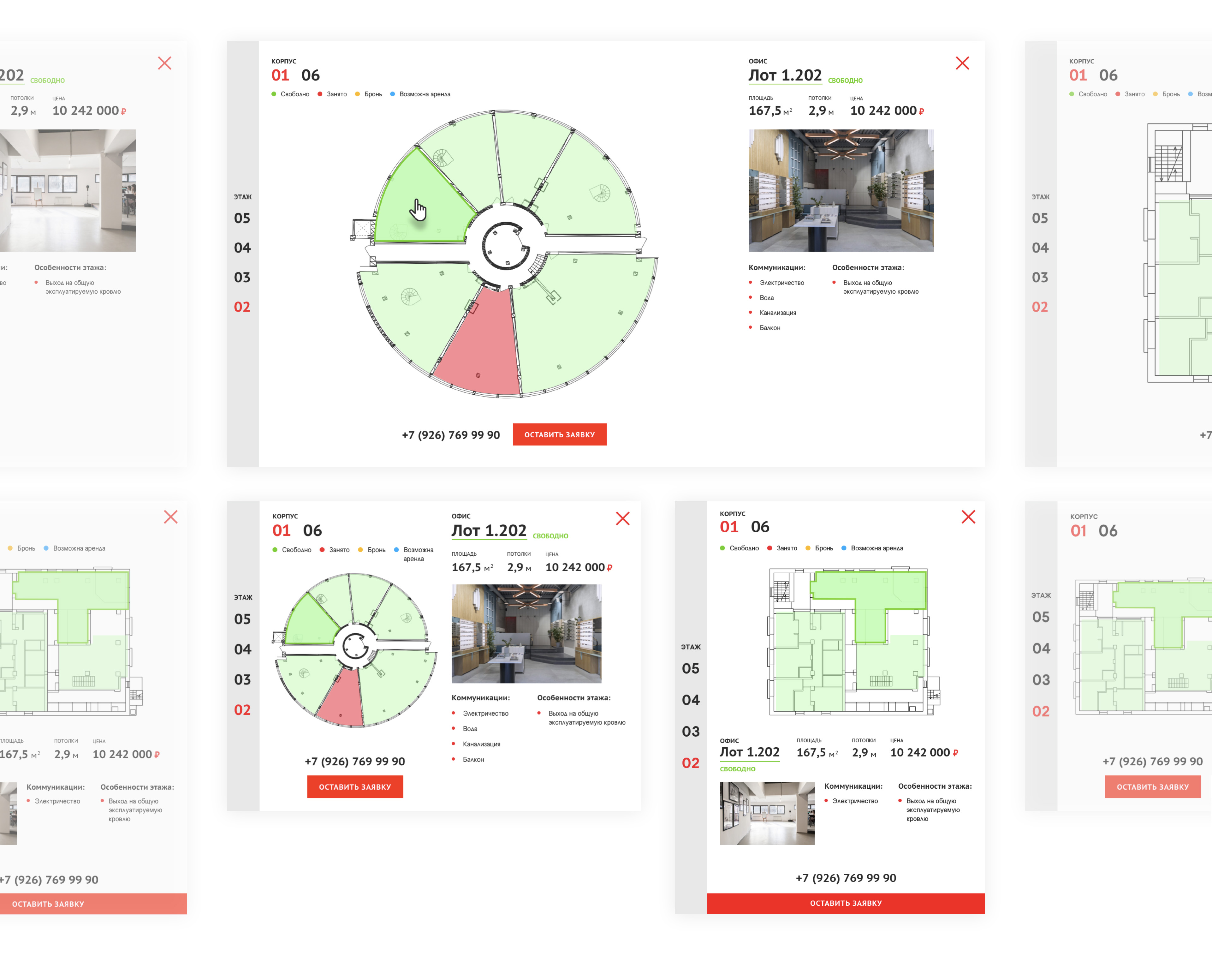 Hlebozavod №9 is a manifesto of avant-garde architecture. Its walls "cling" to the circular conveyor. This shape results from its function.
The bread factory opened in 1934 and produced 190 metric tonnes (209 US tons) of bread daily. It was considered to be 100% automated, so it was known as an automated factory.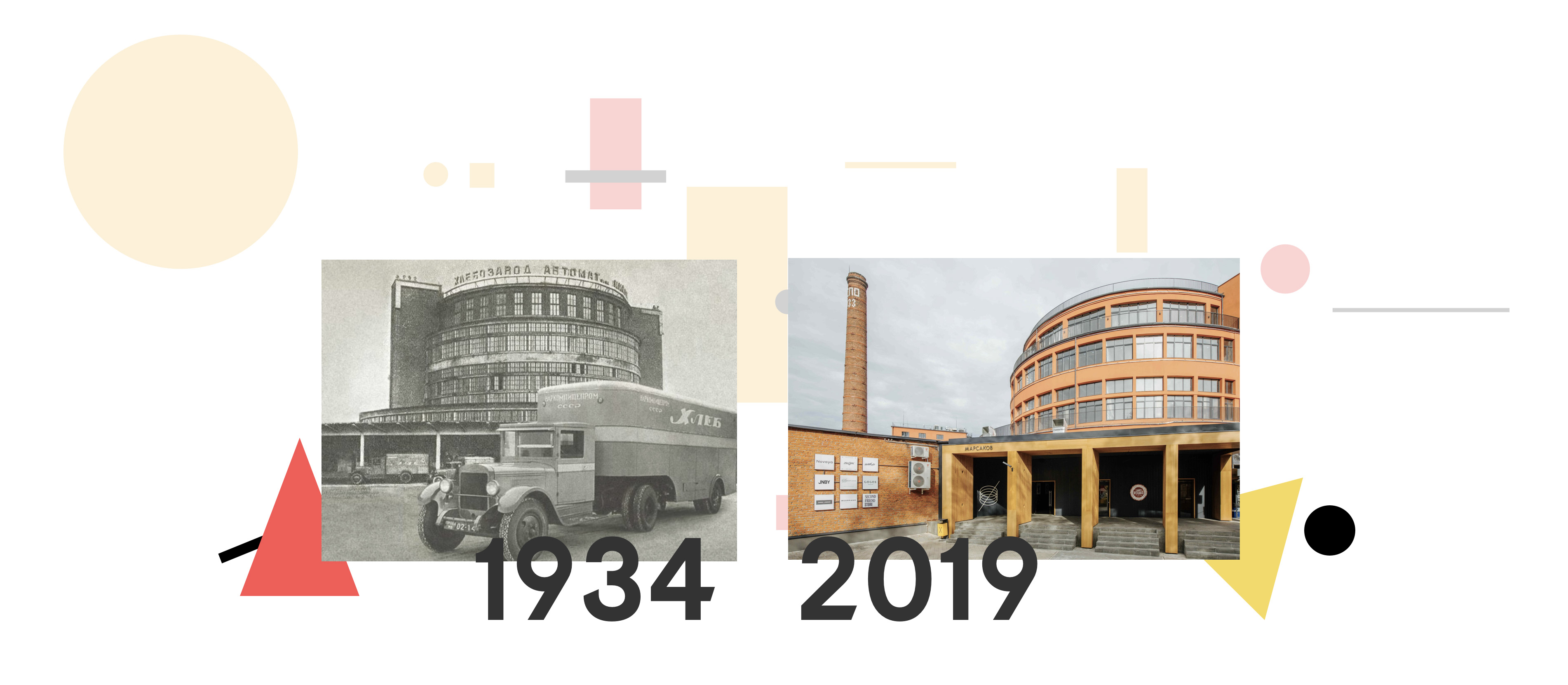 Since 2018, all factory territory has been beautified. Today, over 18,000 square meters (193,750 square feet) are used by commercial companies.
The project has over 120 participants, including Rocketbank, Sony Music, SH'U, We Are In Sports, Pitch Media, Pomades, Pimp Your Eyes, Krakatau, Yunost, PlanB, and many others.
Every year Hlebozavod №9 hosts over 300 events. All venues can be easily customized to suit any purpose or format. They all have their own features, architecture, and atmosphere.
Customers can rent the former boiler room, the authentic hangar, the big open area on the asphalt parking lot, and over 1,500 square meters (16,145 square feet) of accessible roofs.
For large events and festivals, It is also possible to rent the whole territory, and also arrange entering right from the subway.