Consulting
●
Design
●
Development
●
Drupal
BaseGroup Labs develops software products and solutions for business analytics.
Their website has a section called Campus: business analysts community. It is filled with content the majority of visitors are interested in: news, blogs, articles, event announcements, presentation records and slides, latest publications on the topic — over 15 types of entries.
Campus Basegroup is a mobile app that allows users view the content from that section.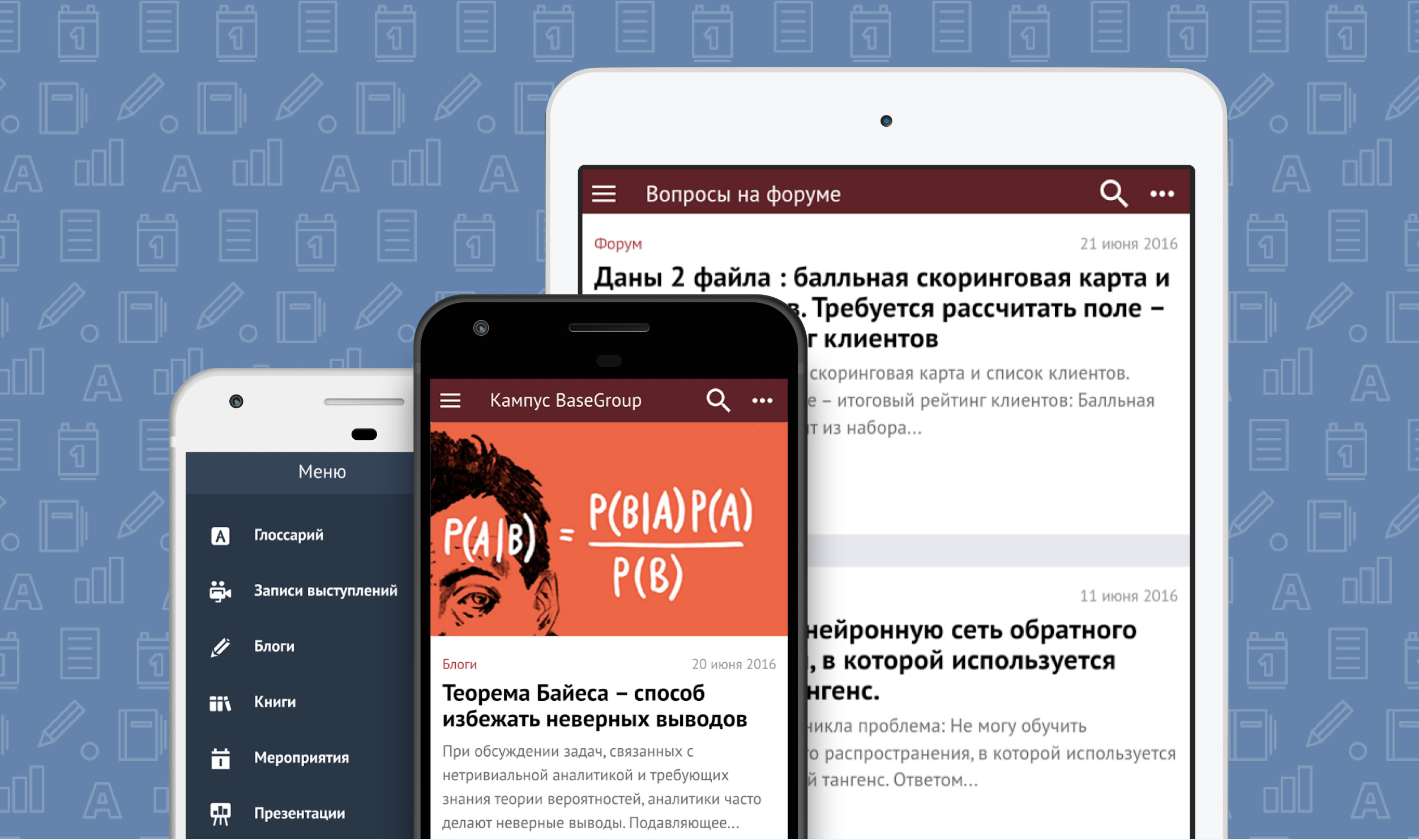 We created the design, developed the API and the app, then published it on App Store and Google Play.
When adding new content to the website, editors can check the option to publish it on the app as well.
Making content from the website available through the app
App functionality
Push notifications
Portrait and landscape modes
Displaying complex content: images, videos, tables, formulae, and presentations
Swiping to look through content
Search
Managing the menu and content from the admin panel
Subscription to the newsletter
Statistical data collection
Caching
Debugging mode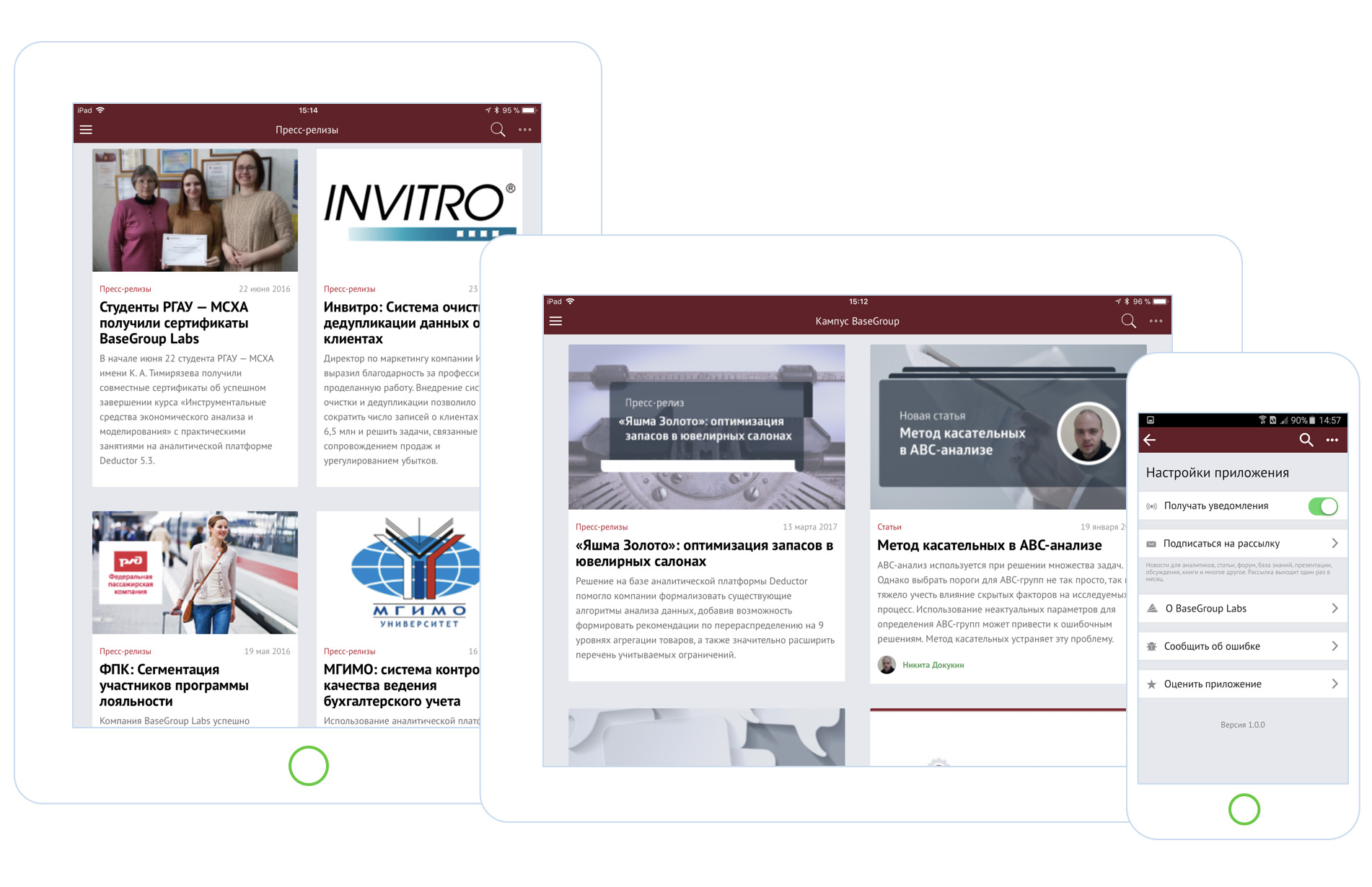 Technologies
We developed Campus Basegroup, using web technologies. It means that the same code is used for both iOS and Android.
It significantly reduces development costs and time, because we build only one app instead of two for both platforms. To develop the server-side API, we used Drupal.