Design
●
Front-end Development
●
Back-end Development
●
Drupal
Krasnaya Strela is a complex of buildings with residential, commercial, and creative spaces, located in the historical part of Moscow, near the railway lines. Its location is connected to the route of the legendary Krasnaya Strela ("Red Arrow") train, which ran between Moscow and St. Petersburg in the 1930s.
The website provides general information about the project. Visitors can search for an office or an apartment using a 3D model of the complex.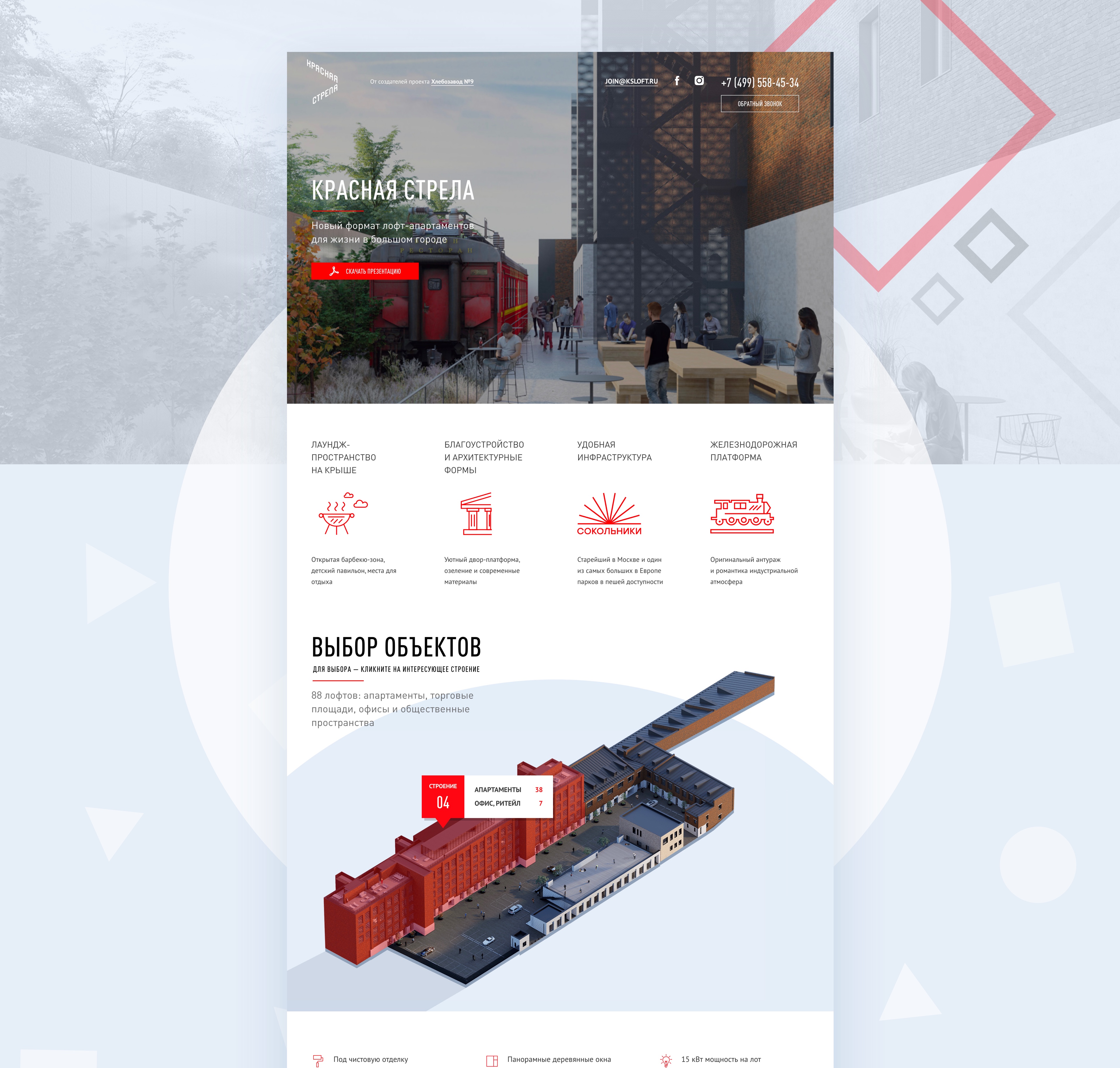 Once they click on a building, a pop-up shows up offering to choose a specific property unit — there's no need to navigate to different pages.
The pop-up has a side panel where visitors can select buildings and floors. All units have a detailed description and are colored according to their status: available, sold, or reserved.
In addition to 3D-based visual choice, visitors can search for objects using the search by parameters form: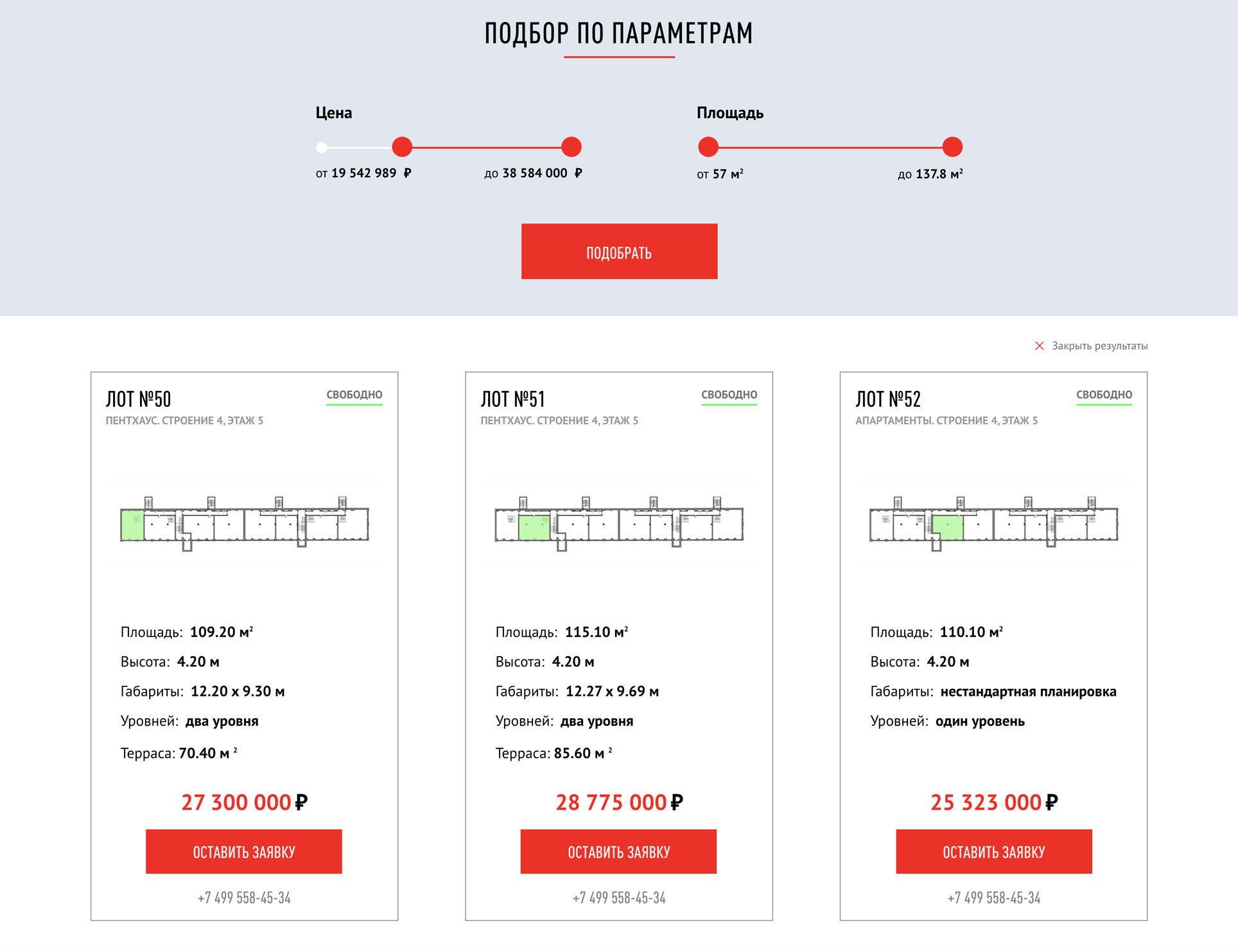 One of the key aspects to be considered when choosing an apartment, office, place for a shop or café is their location and accessibility. We created a map and a table showing how long it takes to get to Krasnaya Strela.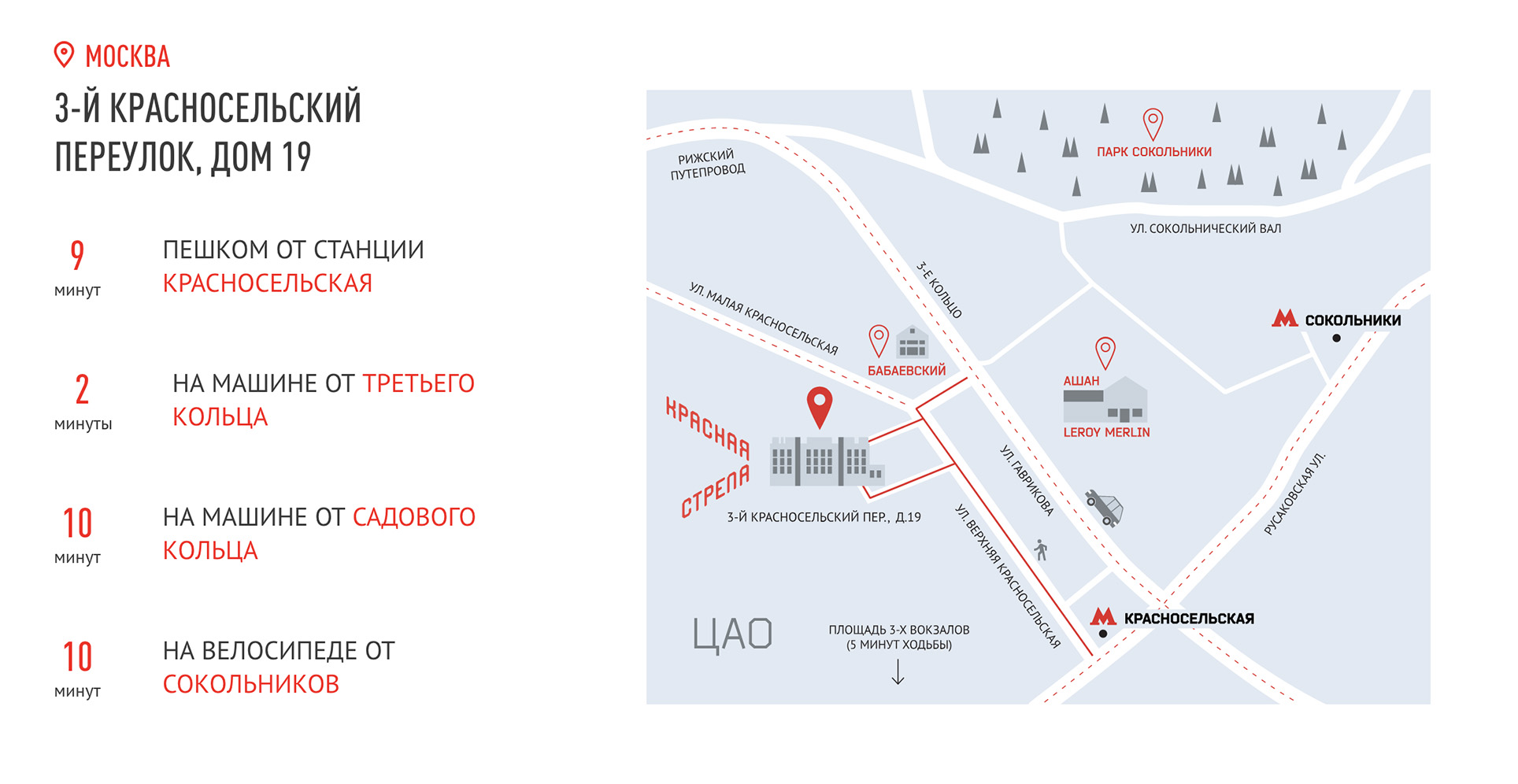 The website also has a slide show for visitors who want to learn more about living in loft apartments as well as about cultural and commercial potential of the complex.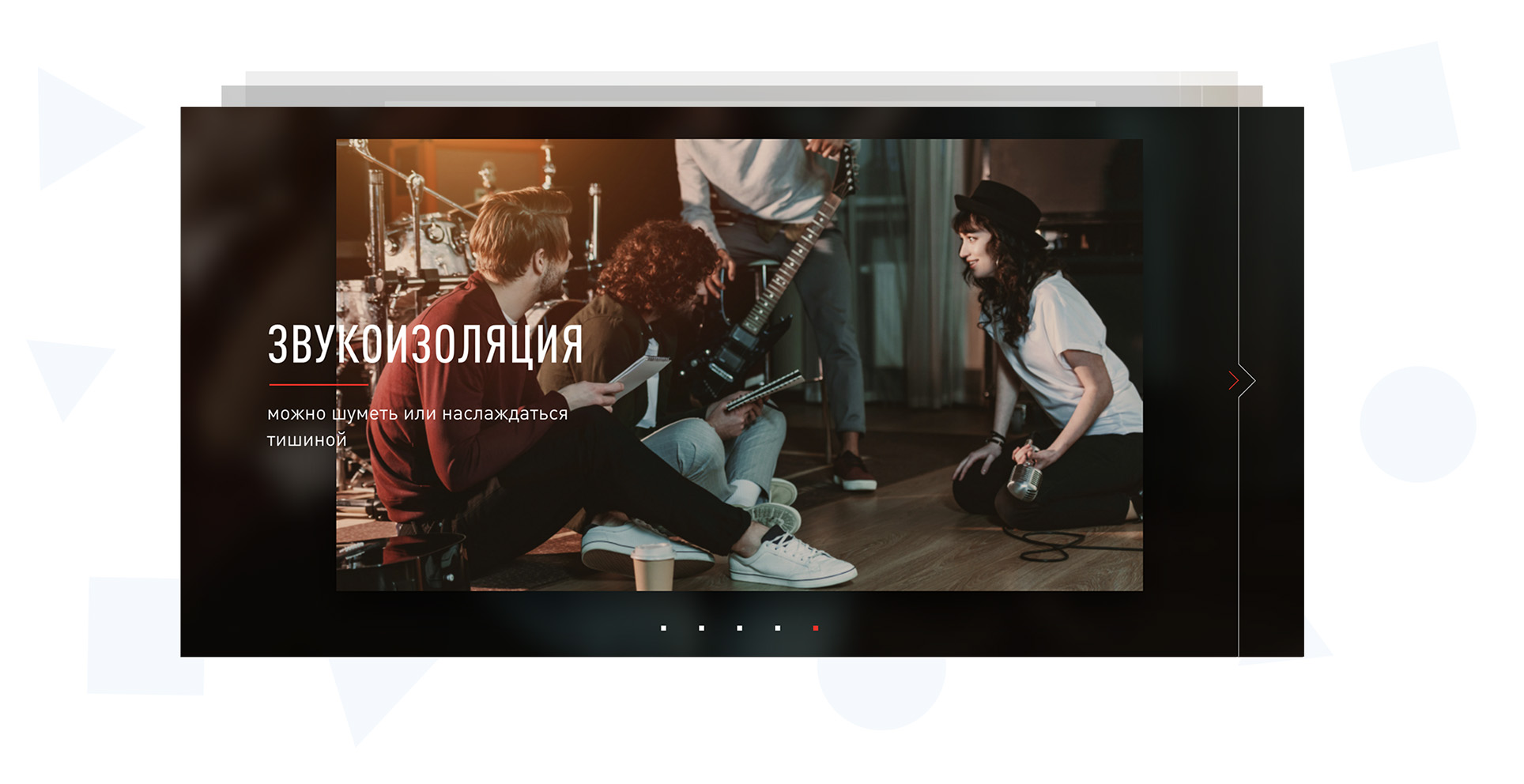 Data on the available property
Data import
Whenever they need to, admins can upload the price list with the full data on all property available for sale. This is essentially an update of all the property related data on the website.
Information for partners
The project has partners who need regular updates on the property for sale. The website has a feature to generate a simplified price list in Excel and automatically send it to partners.
Advertisement generation
We developed functionality for automatically generating advertisements in two Russian real estate services: Yandex.Realty and Avito Autoload (Realty). Data on property for sale is automatically imported to these services.
Integration with AmoCRM
Data synchronization
Although property parameters can be changed on the website, sales managers prefer working with them in AmoCRM. We developed a synchronization system between the CRM and the website: when data in AmoCRM changes, it is updated on the website as well.
Lead generation
All incoming requests from the website are automatically transferred to AmoCRM as leads.