Consulting
●
Design
●
Front-end Development
●
Back-end Development
●
Drupal
PulseTelecom provides integrated automation services for utility systems. To grow their business, they decided to start an online shop, and we helped them do it.
Their shop has an extensive product catalog with different categories. It also features news, articles, recommendations, a new arrivals section, search and customer account functionality.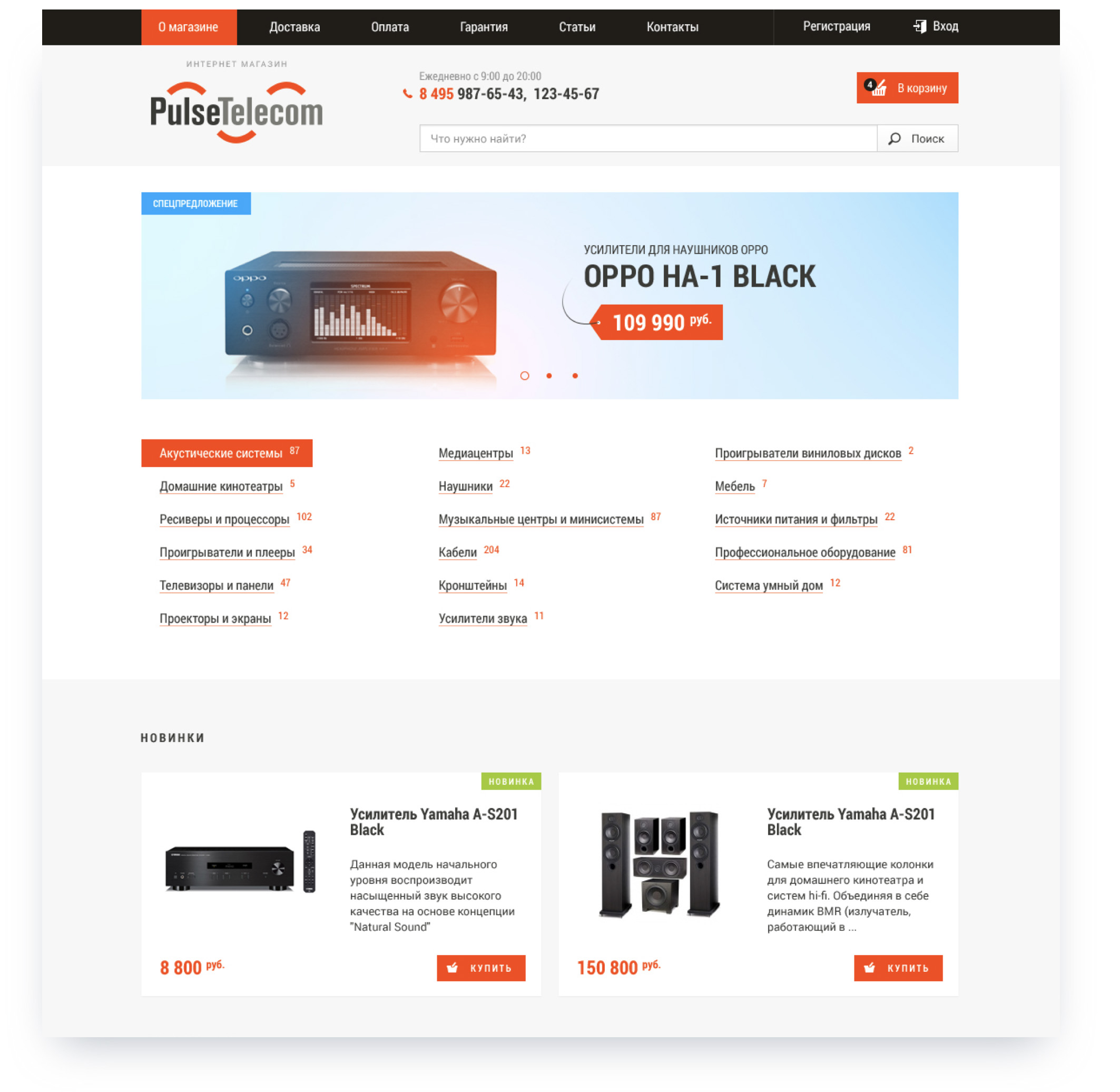 With the flexible discount system, PulseTelecom can set global discounts for all products or tailor them to specific users or user roles (consumers, distributors, and partners).

The website is integrated with Yandex.Market (a popular Russian shopping aggregator), so information about all products is automatically added to and updated (when any changes are made) on this marketplace.

With Drupal, administrating a website doesn't require technical expertise to add or edit content.
Business offer generation system
PulseTelecom specializes in engineering projects. Such projects always require writing estimates of equipment costs for customers. The web catalog is used as a database for making such estimates and preparing business offers.
We developed an easy-to-use system to generate such documents right on the website. Managers can quickly draw up estimates using custom sections, add products, and set discounts—costs will be calculated automatically.
Business offer generation
The final documents can be exported to PDF or sent directly to customers.